We work with a wide range of industry organisations and respected New Zealand brands to ensure our country can move towards a sustainable future of quality residential light steel construction.
Frame Suppliers / Fabricators
CH Engineering
CH Engineering provides and delivers steel framing around the Hamilton area. With over 50 years of combined experience, the family owned and operated manufacturer of light gauge steel framing offers considerable expertise and helpful assistance if required.
Frame & Truss Manufacturer
Onsite Erection
Tiny Homes & Cabins

EziSteel
EziSteel is a leading provider of high-quality, cost-effective steel framing for the New Zealand building market, providing complete steel framing solutions from design to manufacture since 2007. Centrally located in Taupo, EziSteel services the entire North Island, and can also assist with export overseas.
Frame & Truss Manufacturer
Onsite Erection
Tiny Homes & Cabins

Green Frame
From their large manufacturing facility in Putaruru, South Waikato, Green Frame is well placed to assist with a wide range of light gauge steel projects. The team provides design and manufacturing services for everything from transportable homes to multi story housing, and they deliver nationwide.
Frame & Truss Manufacturer
Tiny Homes & Cabins Intellistud
Using the latest in 3D CAD design technology, Intellistud designs and manufactures cold-formed steel framing for the New Zealand market. Based in West Auckland, they offer a complete service from concept and construction drawings through to delivery and installation.
Frame & Truss Manufacturer
Onsite Erection

Kiwi Steel Frames
Based in Takanini, Auckland, Kiwi Steel Frames is a one stop shop for designing, manufacturing, and installing light gauge steel frames for residential and commercial projects. They can work with existing architect's plans, as well as offering in-house design services.
Frame & Truss Manufacturer
Onsite Erection
Tiny Homes & Cabins

Lightsteel
From design and consent filing through to manufacturing and construction, Lightsteel provides comprehensive services for light steel construction projects in both the residential and commercial sectors. Their dedicated business development team takes care of clients from concept to delivery, offering timely progress reports along the way.
Frame & Truss Manufacturer
Onsite Erection

MODNFrame
MODNFrame provides light-gauge steel framing and steel roof truss solutions across New Zealand. Using precision engineered steel along with state-of-the-art design and engineering technology, MODNFrame delivers high-quality framing for residential and commercial buildings.
Frame & Truss Manufacturer
Onsite Erection
Tiny Homes & Cabins

Niche Modular Construction
NICHE Modular Construction delivers modular building solutions through a combination of innovative systems and expertise. Operating across both the private and public sectors, they produce turnkey solutions for a range of projects, including residential, education, commercial and offices.
Frame & Truss Manufacturer
Onsite Erection
Modular Buildings

Rollforming Services
Rollforming Services are trusted manufacturers of flooring systems, roof purlins, 150mm framing profiles, ceiling battens, angles and brackets for residential and commercial projects. They partner with steel frame suppliers, builders and shed companies to offer the right solution for a range of projects.
Frame & Truss Manufacturer

Steel Frame Solutions
Based in Auckland, Steel Frame Solutions designs and manufactures light gauge steel framing for the building industry. Combining design and engineering software with an automated roll former, they offer a complete package, producing wall frames, roof trusses, floor joists and panels quickly and accurately.
Frame & Truss Manufacturer
Onsite Erection
Tiny Homes & Cabins Steelhaus
Steelhaus manufactures, designs, and installs steel framing, floor joists, battens, purlins, and trusses for the residential and commercial sectors. Working nationwide, they deliver turnkey building projects of varying sizes and complexity with built-in project management that encompasses design through to installation.
Frame & Truss Manufacturer
Onsite Erection Steel-it Framing
From their Paraparaumu factory, Steel-it Framing offers a wide variety of framing needs and services for both residential and commercial projects. From concept and consent documentation through to frames, joists, trusses, battens, rafters, thermal breaks, linings, and fixings, Steel-it Framing is a one stop shop.
Frame & Truss Manufacturer
Tiny Homes & Cabins

Steelrite Framing NZ
Located in South Auckland, Steelrite Framing is a locally owned, family operated cold form steel manufacturing business, with more than 20 years' experience in building with steel. Steelrite uses the roll former manufacturers' dedicated software packages to ensure accurate communication between design and engineering.
Northland / Auckland, Gisborne / Hawkes Bay
Frame & Truss Manufacturer
Onsite Erections The Silver Frames Company
The Silver Frames Company is a lightweight steel frame and truss manufacturer specialising in the detailing and manufacturing of frames and trusses throughout New Zealand. They focus on framing for houses, tiny houses, cabins, garages, schools, storage facilities and apartment duplexes.
Tasman / Nelson Bay / Marlborough, West Coast / Canterbury
Frame & Truss Manufacturer
Onsite Erections
Tiny Homes & Cabins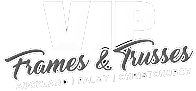 VIP Frames & Trusses
VIP Steel Frames & Trusses is a family owned and operated business located in Bromley, Christchurch. With over 30 years in the construction industry, they use cutting edge software and technology to provide quality engineered, NZ-made lightweight steel frames and roof trusses.
Onsite Erections
Frame & Truss Manufacturer
---
Engineers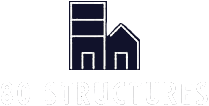 80 Structures
80 Structures is a family-owned and operated boutique steel design office based in Auckland, specializing in high-quality designs of light gauge steel structures for various markets and applications. Co-owners Tibor and Andrada have over 15 years of experience in cold-formed steel design, engineering, manufacturing, on-site assembly, and modularisation.

EQSTRUC
EQSTRUC is a specialist registered engineering firm encompassing Light Gauge Steel design. Using innovative designs, their team of engineers deliver solutions with the client in mind, taking care of all structural engineering requirements for residential, industrial, modular, and commercial design.
Northland / Auckland, Otago / Southland

Extra Mile Consulting
Based in Napier, Extra Mile Consulting is a small, family-owned consulting and structural engineering practice offering both structural engineering and drafting services. Their wide-ranging experience, knowledge and passion enables the delivery of seamless and successful projects of a range of sizes and complexities. K&J Architecture Design
Established in 2003, the work of K&J Architecture Design ranges across residential and light commercial developments, their service including architecture and engineering designs, with full working details and shop drawings for lightweight gauge steel and timber framing. All work is undertaken with focused precision to always ensure efficient progress.

MICIUS
Since its establishment in 2019, Micius has delivered engineering solutions for a wide range of projects, ranging from infrastructures for land development to intricate structural components. The team has over three decades of collective experience in designing structures using various materials and construction methods, with a particular emphasis on cold-formed steel framing and cold-formed sections". Redco NZ
Redco NZ are Chartered Professional Engineers specialising in the design of cold formed steel framing, particularly steel framed housing. They are available to provide full engineering design and advice services to architects, designers, fabricators, and installers.
Northland / Auckland, Waikato / Bay of Plenty, Gisborne / Hawkes Bay

TCE Structures
TCE Structures is a structural engineering consultancy with expertise in cold-formed steel design, including light gauge steel framing. Their services encompass structural design, peer review and construction monitoring for a range of structures, including residential, commercial, and industrial buildings.
---
Architects / Designers LGSC
Founded in 1997, LGSC is an architectural design practice specialising in steel frame buildings. As licensed building practitioners, LGSC can take your residential or commercial project from concept to construction and can also help with timber to steel frame conversions.
---
Builders

Golden Homes
Golden Homes has been working with New Zealand families to build new homes for over 20 years. With a nationwide network of new homes partners, they offer a customisable design-build service as well as house-and-land turnkey packages in neighbourhoods across the country.

CH Homes
Part of the wider family of CH Engineering and CH Industries, CH Homes are Licensed Building Practitioners working on a variety of building projects in the Waikato region. They offer design-build services for new houses, commercial builds, minor dwellings, and everything in between.

Ravenswood Homes
With over 60 years' combined experience in the construction industry, Ravenswood Homes are Registered Master Builders working to help families find clever solutions to their housing needs. Located in Ravenswood, Woodend, they produce everything from teenagers' pads to granny flats, studios, offices, and guest accommodation.

Compac Homes
Compac Homes is a family-owned and operated business located in Ohinewai, North Waikato. Offering three fully customisable plans that range in size between 10 and 14 square metres, Compac's cabins and tiny homes are designed to maximise on minimal space.
---
Machinery and Technology Suppliers

FRAMECAD
The FRAMECAD solution accelerates the construction process, increases productivity and accuracy, and reduced labour costs. Intelligent software streamlines the engineering, designing, and detailing processes across existing or custom designs. FRAMECAD's technologically advanced manufacturing solutions produces cost-effective, lightweight cold formed steel (CFS) framing components quickly and efficiently. Simple construction methods, training, and support enable buildings to be assembled at speed, even in remote and challenging environments.

Howick
In business for over 40 years, Howick is a pioneer in the technology of precision light steel roll-forming machines. With a commitment to innovation in light gauge steel and precision manufacturing, they are trusted partners and suppliers to developers, builders, and offsite construction companies in over 75 countries.

Scottsdale Construction Systems
Based in Napier and serving a worldwide network of licensees, Scottsdale Construction Systems Limited has been providing leading-edge, total solution technology for the manufacture of lightweight steel frames since 1995. The technology includes comprehensive design and machine control software and portable CNC roll forming machines.
---
Building Solution Suppliers Alrite Steel & Services NZ
Alrite has been supplying an extensive variety of high-quality steel coils and associated products in New Zealand and throughout the Pacific Islands for over 15 years. They offer top quality, code-compliant steel products and high-level customer service backed by decades of industry knowledge and practical acumen.

Comfortech
The renowned Comfortech brand provides New Zealand with a wide range of ceilings and interior wall systems, thermal and acoustic insulation, and passive fire protection products for residential, commercial, industrial, and marine applications. Their work has an enduring and unerring focus on engineering solutions for comfort, climate, and protection.

IBS
Since 1993, IBS has been working with world-leading building product panel producers, with the aim of bringing a quality range to the New Zealand market. Their products are tested and certified to comply with New Zealand building codes and standards and provided from third party certified sustainable renewable sources. Insulation Wholesalers
Insulation Wholesalers offers Thermax B®, a high-performance thermal insulator for steel frame construction. Used as a physical barrier between steel framing and external cladding to prevent thermal or cold bridging, Thermax B® provides a simple, economical and effective thermal break solution, which surpasses minimum NZ Building Code regulations.

James Hardie
James Hardie manufactures fibre cement and fibre gypsum building solutions, including pre-cladding, cladding, eaves, soffits, interior wall lining and structural flooring products. A leading global manufacturer, the company has operations in North America, Europe, Australia, New Zealand, and the Philippines.

Kingspan / Thermakraft
Kingspan Thermakraft has an enduring reputation for quality of product range and effectiveness of high-performance building solutions. With wall underlays, roof underlays, roof foils and mesh, bituminous papers, damp-proof membranes, and much more, they provide thermal performance, air control, weathertightness, support and safety.

RBoard
Encompassing a range of thermal break solutions, building wrap, insulation strips and fixings, RBoard offers practical and time saving remedies for steel frame builds. Products include the RBoard+ Sheet, with building wrap pre-attached, and RBoard Strips, available in multiple widths up to 600mm. Speedfloor
Speedfloor is a roll-formed steel joist floor system, allowing for rapid deployment and superior spanning for challenging flooring projects, including suspended concrete flooring and transportable concrete floors. Designed and manufactured locally, these systems are lighter and faster to install than traditional timber joists or concrete slabs. Steel & Tube
Locally owned and operated since 1953, Steel & Tube is a time-honoured company with extensive expertise across the construction industry. They offer a wide range of steel products, from piping and cable supports to mesh reinforcing and cladding, and encompass some of the country's most well-known construction brands.

Vulcan Steel
Founded in 1995, Vulcan Steel distributes and processes an extensive array of steel products, from small components used in technological and engineering applications to large infrastructure and building projects. The company has 72 warehousing, manufacturing, and processing facilities throughout Australia and New Zealand. Winstone Wallboards
Makers of the GIB® brand, Winstone Wallboards is New Zealand's only plasterboard manufacturer and the largest marketer of gypsum plasterboard, along with other associated construction products. They have been in operation for over 90 years, with manufacturing facilities in Auckland, Wellington and Christchurch.
---