Our work couldn't be possible without the enduring support of our industry partners.
--- Alrite Steel & Services NZ
Alrite has been supplying an extensive variety of high-quality steel coils and associated products in New Zealand and throughout the Pacific Islands for over 15 years. Alrite's client base ranges across owners and end users, engineers and consultants, building developers and civil contractors, heavy and light engineering manufacturing companies, steel fabricators and scaffolding companies. A family-owned-and-operated steel distribution company, they deliver top quality, code-compliant steel products and high-level customer service backed by decades of industry knowledge and practical acumen.

Axxis®
Made by New Zealand Steel, Axxis® steel for framing is galvanised, high-tensile steel designed specifically for New Zealand's house-framing market. Exceptionally strong and built for the toughest conditions, it is fire resistant and shown to have excellent earthquake resistance. Its durability means that it won't rot or support mould growth, and it won't suffer from borer or other insects. Galvanised with a 100% zinc coating for protection, it is backed by a 50-year Durability Statement – so you can trust this steel will stand the test of time.

Comfortech
Comfortech is the result of two locally owned and operated companies (Tasman Insulation and Forman Building Systems) uniting 170 years of experience, history, and expertise under one roof. The renowned brand now provides New Zealand with a wide range of ceilings and interior wall systems, thermal and acoustic insulation, and passive fire protection products for residential, commercial, industrial, and marine applications. Their work continues to focus on engineering solutions for comfort, climate, and protection.

EQSTRUC
Based in Auckland, Wellington, and Queenstown, EQSTRUC is a specialist registered engineering firm encompassing Light Gauge Steel design. Using innovative designs, their team of structural engineers, fire engineers, drafters, and support staff deliver solutions with the client always front of mind. With this expertise and specialist knowledge they can take care of all structural engineering requirements for residential, industrial, modular, and commercial design. Using state of the art analytical tools and valuable pragmatism, insight and old-fashioned common sense, their work is renowned for efficiency and cost-effectiveness.

FRAMECAD
The world's most advanced end-to-end CFS building system, FRAMECAD provides the technical tools to accelerate the construction process, increase productivity and accuracy, and reduce labour costs. Intelligent software streamlines engineering, designing, and detailing processes. There are extensive design choices, whether it's an existing design, custom designs, or a selection from their design collection. FRAMECAD's technologically advanced manufacturing solutions produce cost-effective, lightweight steel framing components quickly and efficiently. Simple construction methods, training, and support, enable buildings to be assembled quickly, even in remote and challenging environments. GIB®
For over 90 years our country has been relying on GIB® plasterboard systems. Developed locally for local conditions, these systems meet and exceed the requirements of New Zealand's stringent building codes and are BRANZ appraised. The GIB® brand is managed by Winstone Wallboards – NZ's only plasterboard manufacturer and largest marketer of gypsum plasterboard, drywall systems, associated products and services. Operating since 1927, the company plasterboard factories in Auckland and Christchurch and distribution centres in Auckland, Wellington, and Christchurch.

Kingspan / Thermakraft
From design and consent filing through to manufacturing and construction, Lightsteel provides comprehensive services for light steel construction projects in both the residential and commercial sectors. Their dedicated business development team takes care of clients from concept to delivery, offering timely progress reports along the way. New Zealand Steel
New Zealand Steel is our country's leading steel making company, the industry powerhouse focused on strengthening the future of steel making for the benefit of our communities, industry, and the economy. They are New Zealand's sole producer of flat rolled steel products central to the building, construction, manufacturing, and agricultural industries. New Zealanders benefit from a reliable supply of high-quality product and service tailored to their needs – all made possible by a well-performing domestic steel industry.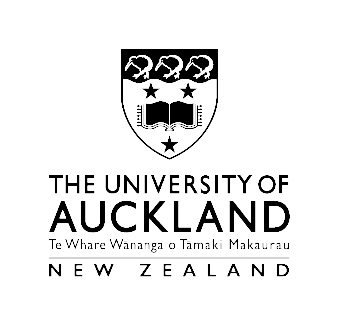 Te Kura Pūkaha Metarahi me te Taiao / Department of Civil and Environmental Engineering
The University of Auckland's Department of Civil and Environmental Engineering is committed to offering tangible solutions for the built environment, providing NZ with the resources necessary to design the foundations of modern society. Their growing research activity covers areas from infrastructure to the environment, with research areas covering construction management, environmental engineering, geotechnical engineering, hydraulic engineering, structures, and transportation. Their research centres include Build Back Better, QuakeCoRE, and University of Auckland Centre for Earthquake Engineering Research (UACEER).