Innovation
in fabrication, design, and construction.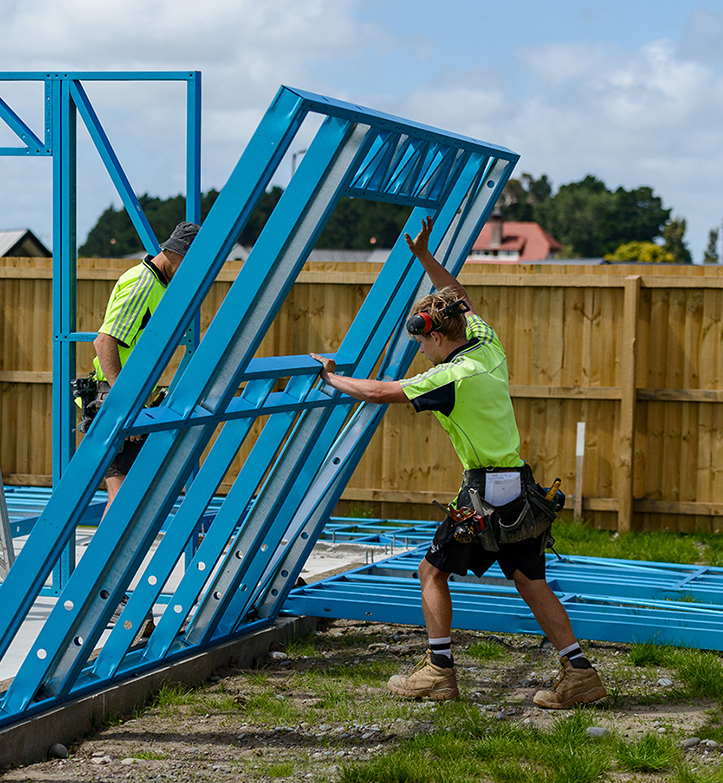 Cold Formed Steel (CFS) provides New Zealand with the means to innovate and elevate buildings beyond what was once thought possible.
This vital construction material saves time and resources during construction, ensuring projects can be managed with innovative new methodologies and delivered on time and to budget.
Design integrity
The shape of things to come.
Architects using CFS framing have been able to create new structures that were once impossible for traditional framing materials.
It's not just new buildings that have benefitted from future-forward inspiration and innovation. Repurposing existing mid-rise buildings with cold formed steel can now be achieved without expensive scaffolding or manual on-site construction. Howick's innovative X-TENDATM frame system enables prefabricated wall frames to be manufactured off site and transported internally via lifts and stairwells, simplifying interior fit-outs of existing mid-rise buildings.
Lighter, stronger CFS framing systems enable greater utilisation of existing refurbishment spaces and, in doing so, transform yesteryear's structures into something equal parts practicality and visionary.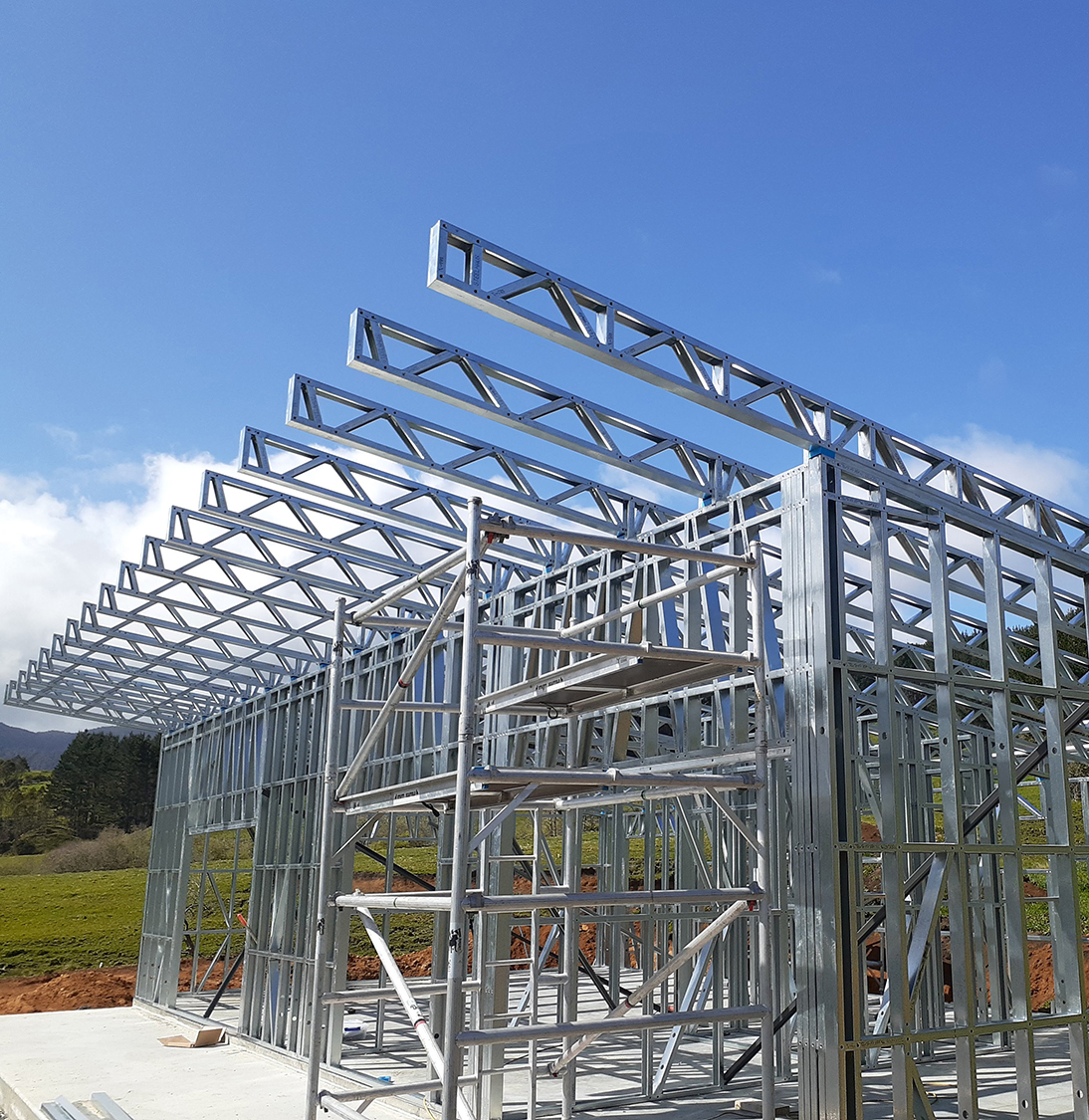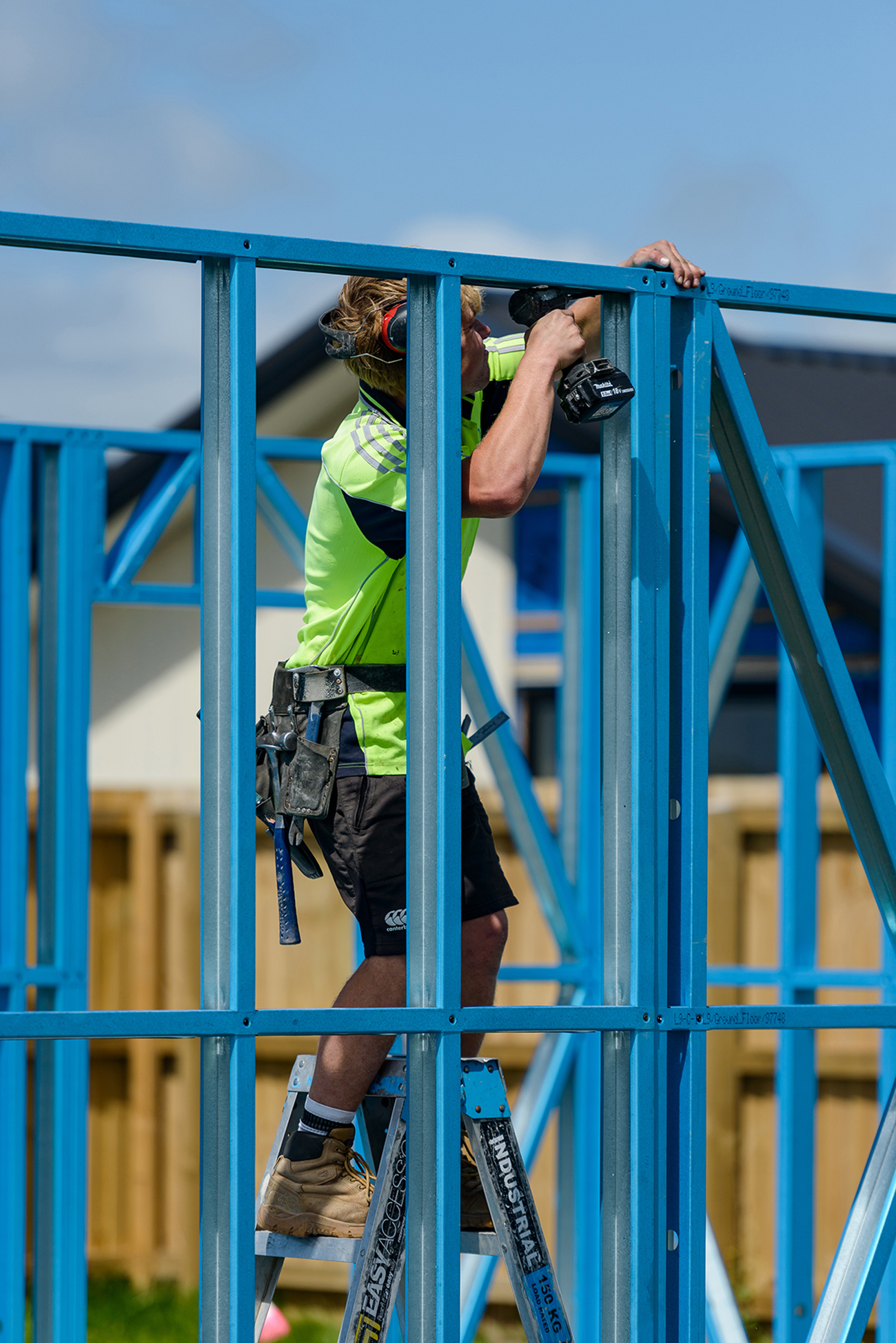 Construction efficiency
The speed of things on-site.
Thanks to the precision within the remote fabrication process of CFS a large part of the framing set-up can be created off-site before being efficiently transported and installed with minimum speed and waste. So too does the comprehensive design and detailing within each structure ensure significant time can be saved by other trades on site. There are several key features that can be integrated into CFS wall frames during off-site construction:
· Service holes for electrical cabling and plumbing.
· Seismic restraints for hot water cylinders.
· Shower and toilet fixings.
· Fixings for kitchen units, cupboards, and bathroom vanities.
· Bottom plate fastenings.
Higher, stronger, better
Building with CFS ensured a 100% increase of useable space in the conversion of a Hamilton masonry warehouse into a storage facility. The original plan was for a single storey framed using traditional materials. However, the strength and adaptability of CFS ensured a two-storey fit-out could be achieved, enabling far greater capacity and return on investment.